Only pure ice will do when preparing any drink – especially the best single malts – and if you're tasked with keeping the party beer and wine cold, then you'll need plenty of it!
Finding Southern Ice: Southern Ice cools kiwis everyday thanks to our extensive network of supermarkets, dairies, liquor outlets, service stations and more.
Restaurants & Bars: If you're a food manufacturer, restaurant, cafe or bar, we can deliver direct or through food service partners.
Events & Catering Partners: With events, ice is needed exactly when it's needed. Event Managers and caterers can rely on Southern Ice as their trusted partner. We deliver on time and to order for all kinds of events and weddings.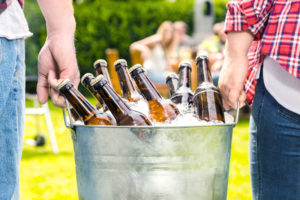 Whatever you need from events to ice baths, or if you're a new retailer or restaurant, let us know how we can help.
Our standard ice products are available in 3kg or 10kg bags or by the pallet. Crushed ice is also available on request.